Deep-sea fishing for big game species is often the first thing that comes to mind, but this is by no means the only type of fishing trip available. Not every charter is about battling huge Marlin in deep waters, after all.
So what, exactly, do you want to get out of your trip? Here are some questions you can ask yourself to get a better idea:
How far do I want to travel?
The first part of your trip is all about reaching the hotspots. The biggest fish usually live offshore, so it takes time to reach them. Are you happy to wait it out?
If not, then an inshore or bay trip is probably better for you – the fish may be smaller, but you'll spend more time actually fishing. However, It would be best if you get your charter fishing trip done via https://povertysucksfishing.com/ with the help of experts.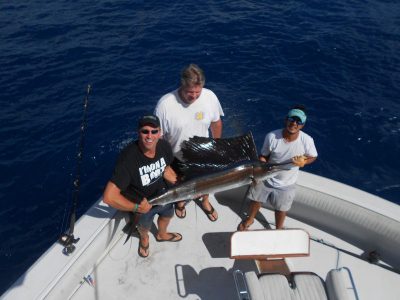 Is catching lots of fish important to me?
"Filling the boat" is often seen as the sign of a great trip, but this isn't typically the case. Besides, if you do catch tons of fish, what will you do with them? Having to throw out your catch can be a great experience, and most first-time anglers are happy to bring home a fish or two to cook up and show off to their friends.
How much time do I actually want to spend on the water?
Spending a full day on the water is a dream come true for some people. For others, seasickness may rule this out, or you might not want to commit to a whole day on your first try.
The amount of time onboard will impact how, where, and what you can catch. If you only have a couple of hours, it's probably not realistic to expect deep dropping for huge species.